Complimentary Brake Inspection-Sprinter
Complimentary
Let one of our Mercedes-Benz certified technicians check your Sprinter's brake components. 


Includes:
Complete visual inspection of your vehicle's brake components
Replace Brake Pads and Rotors- Sprinter
Starting at
$629.95/axle
Mercedes-Benz Vans brakes feature brake pads and rotors precisely engineered from metal compounds to safely transfer heat and provide superior strength. The result is outstanding deceleration and optimal teamwork between brakes and their electronic systems.
Includes:
Replace brake pads with genuine Mercedes-Benz brake pads
Replace brake rotors with genuine Mercedes-Benz rotors
Inspect and adjust all brake hardware
Complete inspection of all brake components
Road test vehicle to ensure repairs 
Mercedes-Benz Sprinter Van Brake Service and Repair Recommendations in Lake Bluff, IL
The brake system of your Mercedes-Benz commercial model serves an integral purpose for the duration of respective trips through Waukegan and Gurnee, keeping both you and accompanying guests safe. From accident and collision prevention to coordinated functionality that syncs to respective engine, steering and drivetrain systems, this complex configuration requires regular attention and upkeep to continue operating in smooth, seamless fashion.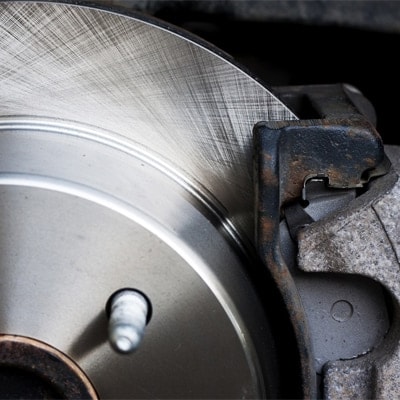 Reasons to Regularly Service Mercedes-Benz Sprinter Van Brakes
There's tremendous value in choosing to service brakes, order brake parts and periodically check in with our factory-trained technicians here in Lake Bluff. With regular fine-tuning and detailed inspections of this brake system, you can avoid excess wear and associated problems such as lagging brake time, an activated brake service light on your instrument panel, noisy brake application, odor emission when pressing the brake pedal and more. Alternatively, regularly tended-to brakes will respond in real time for seamless transitions and a smooth trip throughout.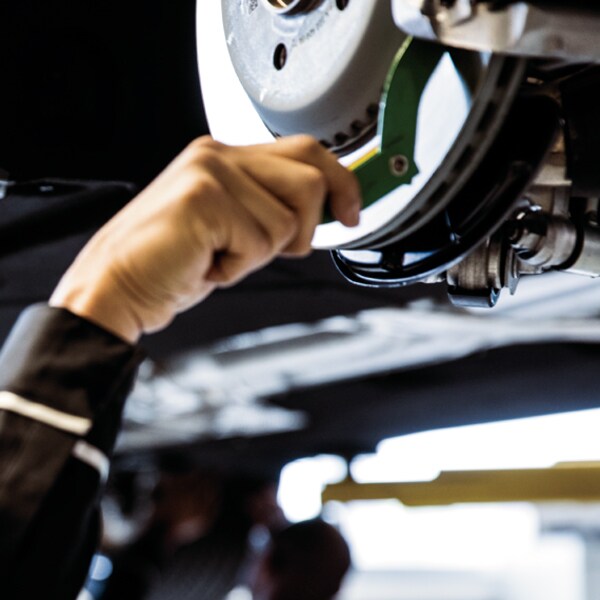 Choose Knauz Continental Autos for Routine Brake Maintenance
Our professional service team employs diagnostics equipment to assess the current condition of your Mercedes-Benz Sprinter Van's brakes and make suggestions based on this meticulous analysis. From here, we will repair and replace components accordingly, utilizing genuine auto parts for this comprehensive service work. If you wish to place a brakes parts order, our parts team is readily available to process this transaction.
We cover the following brake services for your Mercedes-Benz commercial vehicle here in Lake Bluff, an easy drive over from Buffalo Grove:
Brake pad and rotor replacement
Brake service inspection
Comprehensive road test
Brake system reconfiguration and repair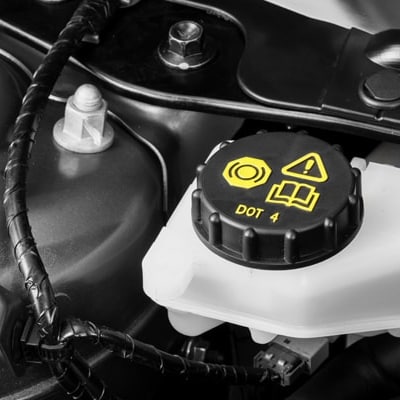 Why Brake Service Upkeep in Lake Bluff Matters
Outside factors can influence the brake system of your Mercedes-Benz Sprinter Van, elevating the importance of frequent service visits to Knauz Continental Autos here in Lake Bluff, not far from Deerfield. Extreme weather conditions and temperatures can impact the natural traction your vehicle utilizes over a respective road surface. With worn or damaged brakes, poor responsiveness paired with inclement weather and slick roadways can create a potentially dangerous situation we aim to help you avoid entirely.
A Reassuring Way Forward with Mercedes-Benz Sprinter Van Brake Service in Lake Bluff
Enhance peace of mind for your mobile business and protect your Mercedes-Benz commercial model investment for the long road ahead here at Knauz Continental Autos with brake service, repairs and orders. Schedule an appointment today and contact our service experts with questions!
Service Department Hours
Monday - Thursday

7:30AM - 6:30PM

Friday

7:30AM - 6:00PM

Saturday

8:00AM - 2:00PM
See All Department Hours
SALE HOURS
Monday

10:00AM- 7:00PM

Tuesday

10:00AM- 7:00PM

Wednesday

10:00AM- 7:00PM

Thursday

10:00AM- 7:00PM

Friday

10:00AM- 6:00PM

Saturday

9:00AM - 5:00PM
PARTS DEPR. HOURS
Monday

8:00AM - 6:00PM

Tuesday

8:00AM - 6:00PM

Wednesday

8:00AM - 6:00PM

Thursday

8:00AM - 6:00PM

Friday

8:00AM - 6:00PM

Saturday

8:00AM - 12:00PM
SERVICE DEPT. HOURS
Monday

7:30AM - 6:30PM

Tuesday

7:30AM - 6:30PM

Wednesday

7:30AM - 6:30PM

Thursday

7:30AM - 6:30PM

Friday

7:30AM - 6:00PM

Saturday

8:00AM - 2:00PM