KNAUZ AUTOMOTIVE: TURNING CUSTOMERS INTO FRIENDS SINCE 1934
It was over 80 years ago when, Karl Knauz, the father of the current chairman, Bill Knauz, created the dealership that would bear his name for generations to come. Karl Knauz opened a gas station in Lake Forest after years of being a chauffeur. Did he imagine that this modest beginning would come to be one of the most recognized dealerships in the country? Mercedes-Benz and Sprinter have put their trust in the Knauz family, with Mercedes-Benz going all the way back to 1959. They have weathered the good times and the bad, and done so by taking care of customers using "The Golden Rule".
The Knauz families have a long history in this area:
In 1934, Karl Knauz began with a Desoto dealership, followed in 1941 by a Chrysler dealership, which we had for many years until we retired the dealership to make room for our Hyundai franchise. The sixties saw the arrival of Land Rover, followed by the arrival of BMW in 1971. In 1986, the Knauz family purchased the parcel of land in Lake Bluff where the Autopark currently resides. BMW was the first franchise moved to the Autopark in May of 1995, followed by Mercedes-Benz in September of 1997. Our Land Rover Center opened in August of 1998, and on September 10th, 2001 the last of the dealerships moved out of Lake Forest into what is currently home to Knauz Hyundai. This building also houses our Collision and Detail centers and our corporate offices. The next few years were filled with further expansion with the addition of Knauz MINI and the almost doubling of our BMW and Mercedes-Benz service departments. Knauz North Pre-Owned Center, located approximately one mile north of the Autopark, came soon after. The Knauz Autopark strives to meet your automotive needs today and for years to come.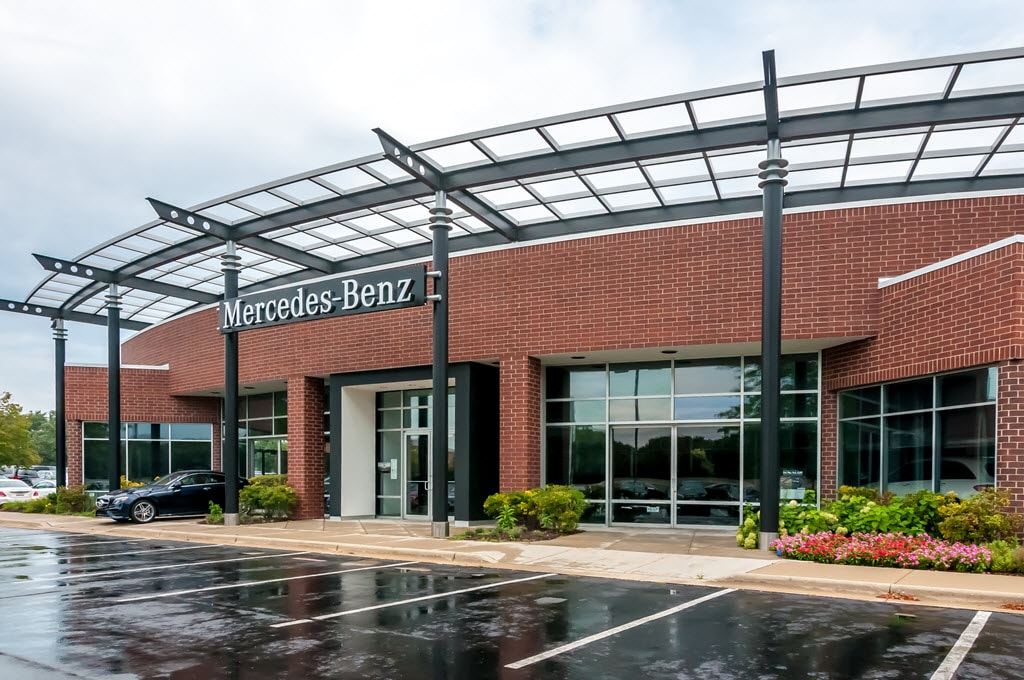 The Knauz family also believes that being a beacon in the community is important; that's why they've spent so much time, money, and effort supporting causes they believe in. While Bill Knauz has turned over the running of the company to his son-in-law, William Madden, but most days he'll still stop by the office, unless the weather is conducive for his second passion in life: flying.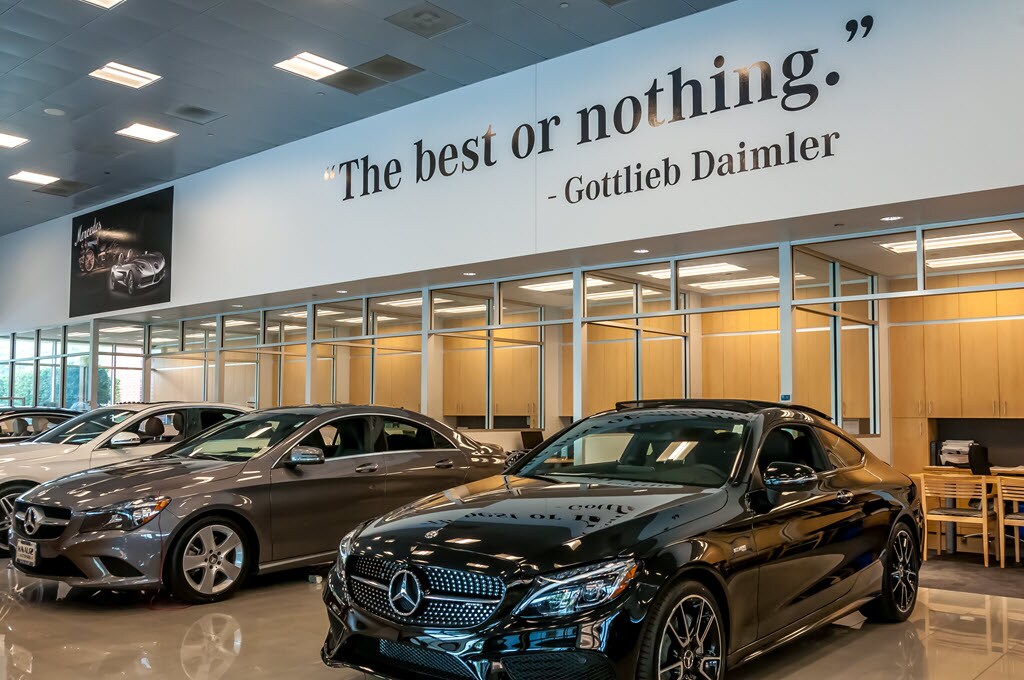 Throughout the years, the Knauz family has established itself as a leader in the automobile industry. Our employees pride themselves on outstanding service and quality sales. Our customer satisfaction is always among the top ranked nationwide, receiving numerous awards, and our reputation as a good corporate citizen within the community still stands. Now, as we begin our 83rd year, we are humbled by our history, and eternally grateful for all the thousands of customers that have allowed us to earn their business.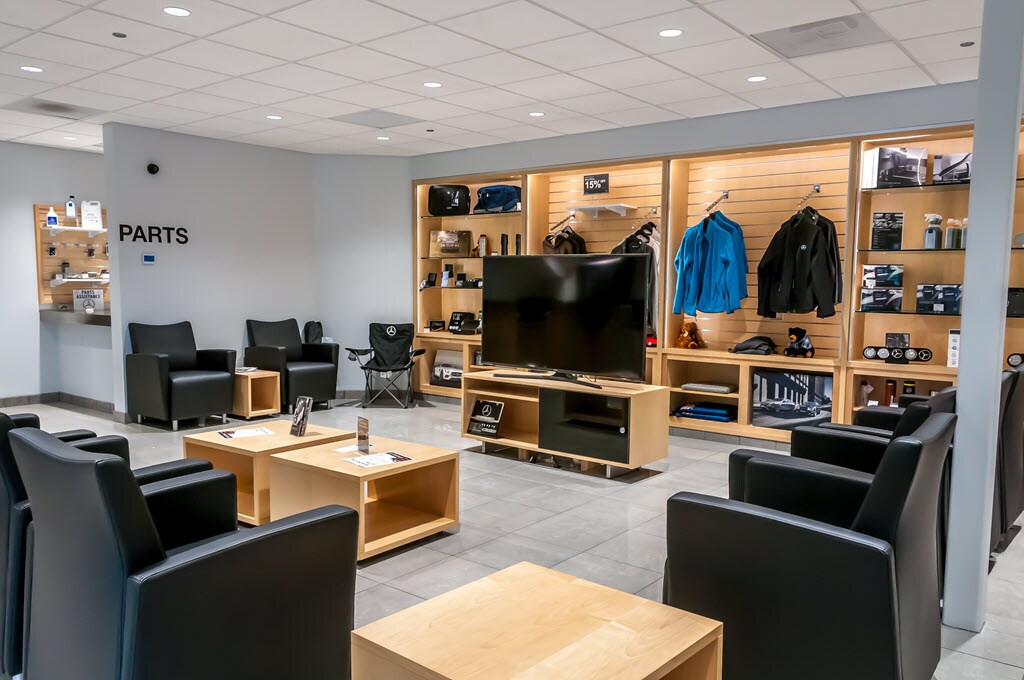 This respect for customers and an interest in the community stems back to Knauz Automotive Group's 1934 roots, and has been continued in the dealerships open today. In the earlier days, Bill Knauz remembers getting to know all of the customers by name. That's a little harder to do today, he said, but they do see a lot of repeat business including some of the grandchildren of people who have bought cars from the Knauz dealerships in the past.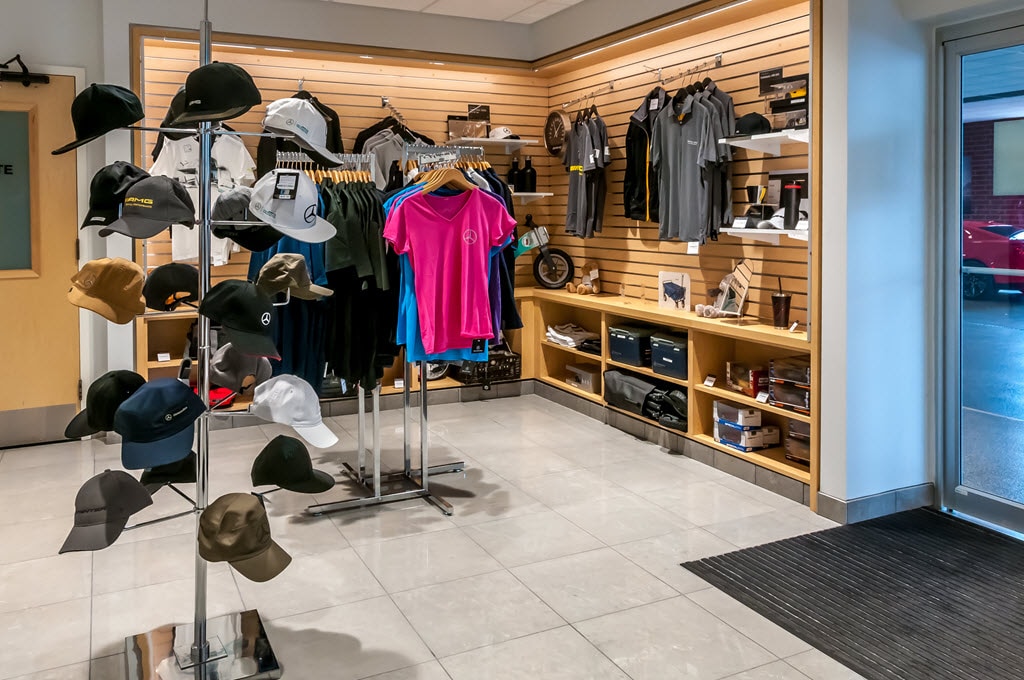 In the showrooms, you'll always find the latest models, and knowledgeable salespeople that will help you find the perfect car for you. Visit any of our departments and you can always find a friendly face and they will greet you with a smile. We are thankful for our customers. We will go out of our way to make you feel welcome and to continue to earn your business. Today is the start of another 83 years of serving our customers.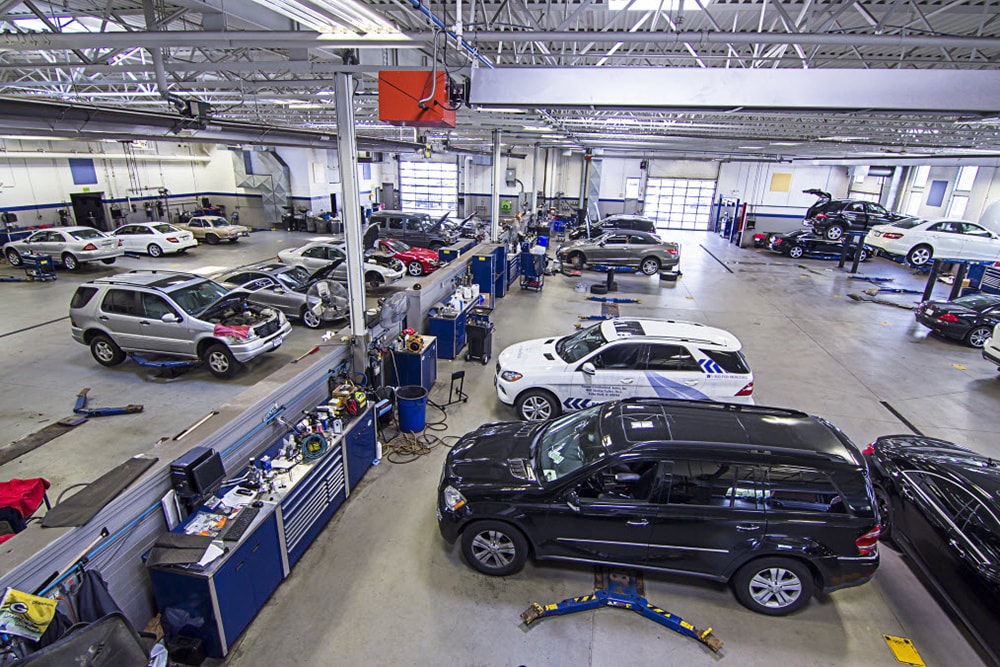 In addition to our Mercedes-Benz and Sprinter dealerships, we also have a state of the art, factory certified Collision & Detail Center, Knauz North Used Car Center (located approximately 1.2 miles north of the Autopark), and an indoor vehicle and tire storage facility.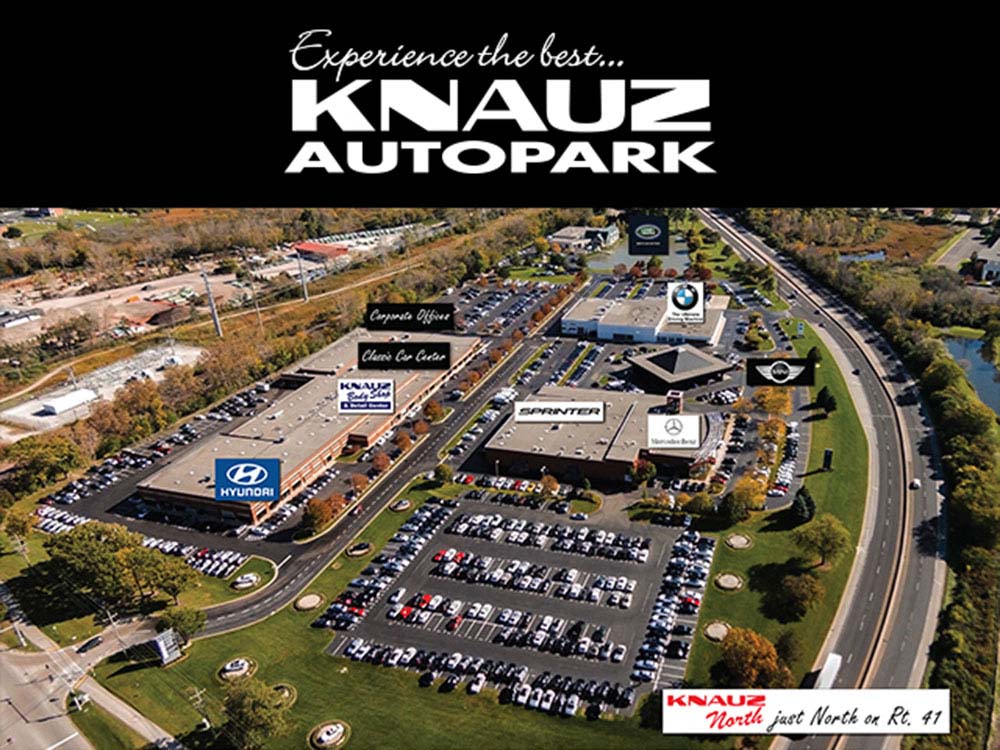 There are numerous reasons why drivers choose Knauz Auto Park. Proudly serving Lake Bluff, Schaumburg, Waukegan and Chicago, our teams of sales advisors, service technicians and financing experts are trained with one focus in mind: addressing each of your needs with the utmost respect, care and attention to detail
So where do we begin? Most like to take a look at the latest Mercedes-Benz models to hit our showroom, including the Mercedes-Benz E-Class, Mercedes-Benz C-Class, Mercedes-Benz GLE 350, Mercedes-Benz GLS 450 and Mercedes-Benz S-Class.
Some also like to consider our lineup used cars as well.
Of course, whether you choose new or used, Knauz Continental Autos staffs a team of expert auto finance specialists who can help you find the right loan or lease for your needs. From start to finish, we're by your side to make the buying process as easy as possible.
And after you've purchased your next vehicle, Knauz Continental Autos doesn't go anywhere. Instead, we continue to support you with an onsite service department, which operates using only certified Mercedes-Benz parts - a combination that's sure to result in many worry-free miles in your vehicle's future.
Whatever your automotive needs may be, Knauz Continental Autos is here to serve you. Located at 409 Skokie Valley Hwy in Lake Bluff, Illinois, we're a quick drive away from the surrounding Waukegan, Gurnee, Deerfield and Buffalo Grove areas. Come see what we can do for you today.