Genuine Mercedes-Benz Replacement Battery
Starting at
$325.00
Genuine Mercedes-Benz Batteries are built to meet the demands of the advanced electronics in your Mercedes-Benz and deliver years of trouble-free driving. The best way to ensure that you're getting the most from your battery is to have it tested, and if necessary, replaced by qualified Mercedes-Benz technicians.
Includes:
Genuine Mercedes-Benz Replacement Battery
Clean Battery Terminals
Complete Charging Systems Inspection
Complimentary Battery Inspection
Complimentary
Let our Mercedes-Benz Certified Technicians inspect your vehicle's battery


Includes:
Complete Charging System Inspection
Does my Mercedes-Benz Sprinter Van Require a Battery Service Inspection?
Your Mercedes-Benz commercial model's battery supports many vehicle functions and powers many electrical systems. Without significant charge, you may run into a host of potential problems that impact your ability to operate this mobile business on the move effectively.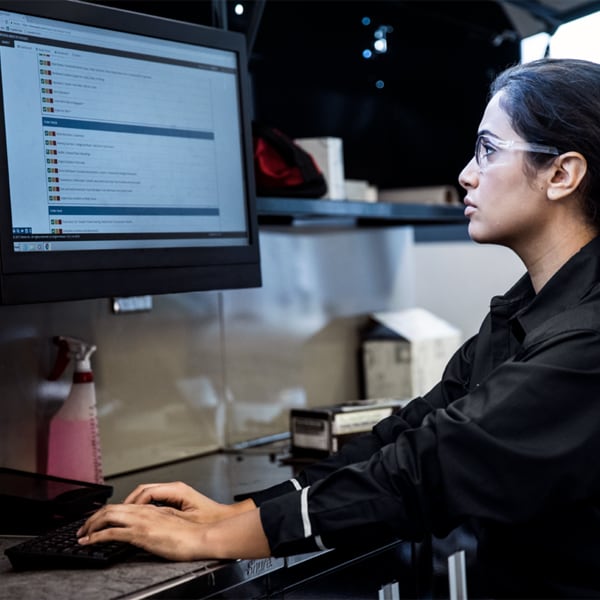 If you observe any of the following, then we recommend consulting with our service experts here at Knauz Continental Autos in Lake Bluff on a follow-up inspection and subsequent Mercedes-Benz Sprinter Van battery order as needed:
Vehicle won't start
Engine dies while in use
Lights are unresponsive or dim
Battery exceeds age recommendations
Service indicator light activated
Battery case leak or damage observed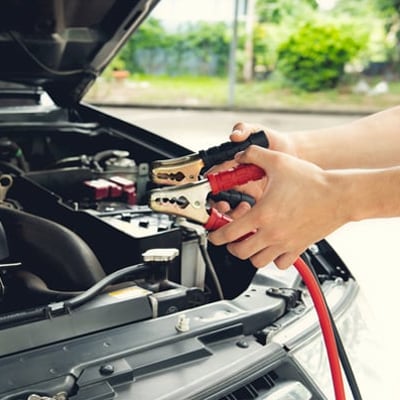 Why Regularly Reviewing a Luxury Model's Battery Charge Matters
Regularly testing the battery charge of your Mercedes-Benz Sprinter Van matters for several reasons. First, a luxury vehicle that won't run affects your ability to operate business initiatives successfully. Older batteries prove inconsistent and put you in potentially unsafe situations that can otherwise be avoided with regular maintenance upkeep and attentiveness. Finally, related battery issues can impact other aspects of your cargo, crew and passenger van's performance, making it imperative to avoid these problems with a genuine battery replacement in Lake Bluff altogether.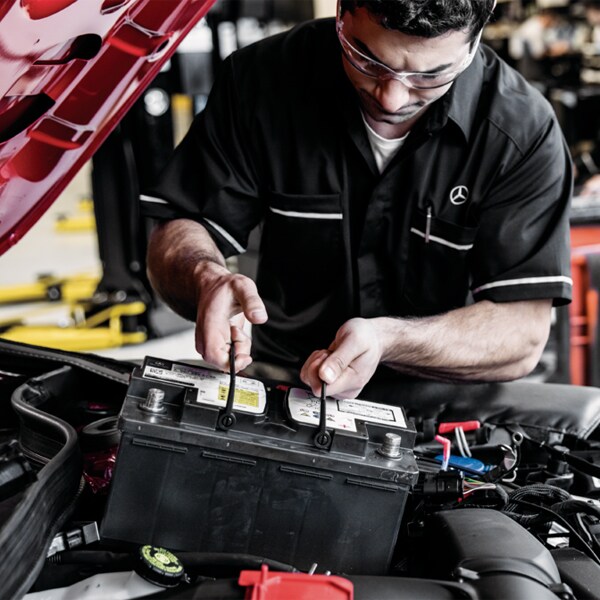 Reasons to Purchase Mercedes-Benz Sprinter Van Batteries from Knauz Continental Autos
Batteries provided by our parts team here in Lake Bluff are genuine components issued by the original equipment manufacturer, come with warranty coverage and other reassuring ownership provisions, and are tested prior to installation to ensure maximum charge and peak functionality. Our factory-trained technicians will conduct this testing and installation process on your behalf, responsibly recycling your older battery and getting you back on the road inside your Mercedes-Benz Sprinter Van in a timely fashion.
Schedule a Battery Inspection and Place a Genuine Battery Order in Lake Bluff, IL
Give us a call today to place a genuine battery order for your Mercedes-Benz Sprinter Van or stop by our service center in Lake Bluff to test current battery charges! We look forward to working with you soon.
Service Department Hours
Monday - Thursday

7:30AM - 6:30PM

Friday

7:30AM - 6:00PM

Saturday

8:00AM - 2:00PM
See All Department Hours
SALE HOURS
Monday

10:00AM- 7:00PM

Tuesday

10:00AM- 7:00PM

Wednesday

10:00AM- 7:00PM

Thursday

10:00AM- 7:00PM

Friday

10:00AM- 6:00PM

Saturday

9:00AM - 5:00PM
PARTS DEPR. HOURS
Monday

8:00AM - 6:00PM

Tuesday

8:00AM - 6:00PM

Wednesday

8:00AM - 6:00PM

Thursday

8:00AM - 6:00PM

Friday

8:00AM - 6:00PM

Saturday

8:00AM - 12:00PM
SERVICE DEPT. HOURS
Monday

7:30AM - 6:30PM

Tuesday

7:30AM - 6:30PM

Wednesday

7:30AM - 6:30PM

Thursday

7:30AM - 6:30PM

Friday

7:30AM - 6:00PM

Saturday

8:00AM - 2:00PM