Complimentary Alignment Inspection
Valued at 
$55.00
Let our factory Certified technicians check your vehicle's alignment
Includes:
Visual inspection of steering components 
Complimentary tire tread analysis
4 Wheel Balance
Starting at
$99.95
Proper wheel balancing ensures your vehicle has a smooth and vibration free ride.
Includes:
Inspect wheels and tires for damage and wear
Remove wheels/tires and computer balance all 4 wheels/tires
Road Test Vehicle
Complimentary Tire Inspection
Valued at 
$49.95
Let our Mercedes-Benz Certified technicians check your vehicle's tires.

Includes:
Complimentary tire tread analysis
Visual inspection of your tires for wear and imperfections

Traction, integrity, reliability, endurance and safety. All of these qualities can be found in Mercedes Original and Mercedes Original Extended tires. Contact your service advisor to learn about our competitive pricing and the overall benefits of healthy, quality tires
You should always take some time to examine the state of your tires so you can replace them when needed. If you don't, you might experience problems like blowouts and flats. Keep in mind that Knauz Continental Autos is your home for new tires in Lake Bluff. Not only is it important to constantly check your tires out but it is also important to use Manufacturer-recommended tires for your Mercedes-Benz, precisely because the Original Equipment Manufacturer designed your Mercedes-Benz with certain specifications in mind. Manufacturer-recommended tires are thus the best option for your luxury vehicle and the staff at Knauz Continental Autos would love to outfit your vehicle with Manufacturer-recommended tires. Our prices are always competitive, so you know you're getting your best value. We are no more expensive than your local tire stores and national tire chains - give us a try! We are always glad to give you a quote via email, text, or over the phone. We are your local tire professionals, so we won't bring you the typical dealership tire experience.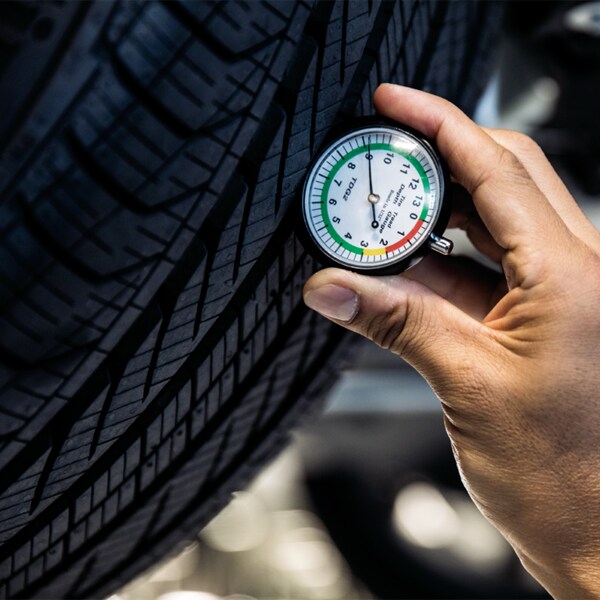 Why Should You Rotate Your Tires
Vehicle weight is not perfectly even over tires.  In some vehicles the front tires wear more quickly, with some vehicles the rear are worn at a faster rate. Aggressive driving and various road types can exacerbate this too.Rotating your tires will ensure the tires wear more evenly so they can last longer. This will save you money, time and preserve your vehicle's capable and safe handling. We think you should have an alignment performed annually and whenever you put on a new set of tires. Our technicians are here to analyze, diagnose and repair any issues you might have.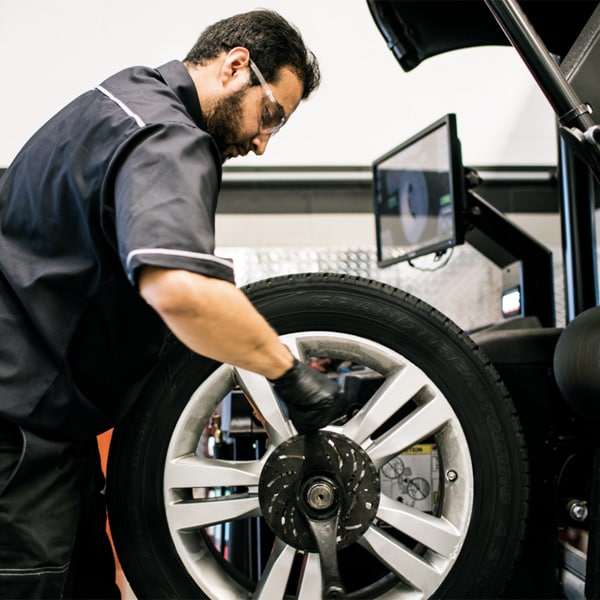 Why You Should Get an Alignment
The suspension, wheels and tires of your Mercedes-Benz are very meticulously arranged to bring you a smooth and comfortable ride while keeping up a pleasant handling experience. After encountering potholes and other various road conditions and issues, your alignment might be out of factory specification. This can lead to road noise, reduce comfort and cause problems with your steering and handling. Wheel alignment is determined by three points camber, toe and caster. Most vehicles' caster angle won't fall out of spec but camber and toe may change over time. Each of these three angles must be within a fraction of a degree to be aligned correctly. This is exactly why you should make your way to Knauz Continental Autos and so your wheels can be properly aligned.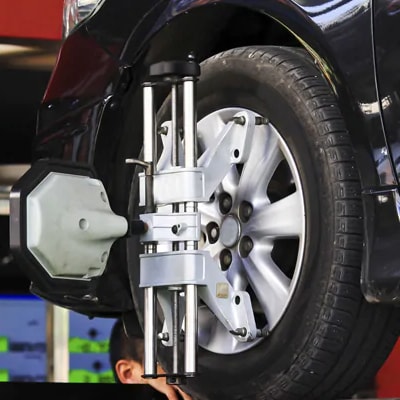 Tire rotations at Knauz Continental Autos include the following:
Rotate the wheels and tires from the front to the rear of the vehicle
Complimentary Multi-point inspection.
Complimentary alignment check
Complimentary multi-point inspection
Complimentary vehicle wash
Tires from Knauz Continental Autos Help You Drive with Confidence
Please contact us with any questions you may have about servicing your Mercedes-Benz by calling us at 866-487-4269 or by scheduling an appointment online to the right.
Service Department Hours
Monday - Thursday

7:30AM - 6:30PM

Friday

7:30AM - 6:00PM

Saturday

8:00AM - 2:00PM
See All Department Hours
SALE HOURS
Monday

10:00AM- 7:00PM

Tuesday

10:00AM- 7:00PM

Wednesday

10:00AM- 7:00PM

Thursday

10:00AM- 7:00PM

Friday

10:00AM- 6:00PM

Saturday

9:00AM - 5:00PM
PARTS DEPR. HOURS
Monday

8:00AM - 6:00PM

Tuesday

8:00AM - 6:00PM

Wednesday

8:00AM - 6:00PM

Thursday

8:00AM - 6:00PM

Friday

8:00AM - 6:00PM

Saturday

8:00AM - 12:00PM
SERVICE DEPT. HOURS
Monday

7:30AM - 6:30PM

Tuesday

7:30AM - 6:30PM

Wednesday

7:30AM - 6:30PM

Thursday

7:30AM - 6:30PM

Friday

7:30AM - 6:00PM

Saturday

8:00AM - 2:00PM