Your Mercedes-Benz's suspension, wheels and tires are very carefully engineered to provide you that smooth, comfortable ride while maintaining that enjoyable handling experience. After experiencing potholes and other harsh road conditions and hazards, your alignment may be out of factory specification. This can increase road noise, decrease comfort and cause the steering and handling to behave unpredictably. In addition, a four wheel alignment will make sure the tires wear more evenly, allowing them to last longer. Saving you time, money and preserving your Mercedes-Benz's safe and capable handling.
An alignment of a wheel is determined by three angles, camber, toe and caster. Most vehicles' caster angle will not fall out of spec but camber and toe can change over time. Each of these three angles needs to be within a fraction of a degree to be correct.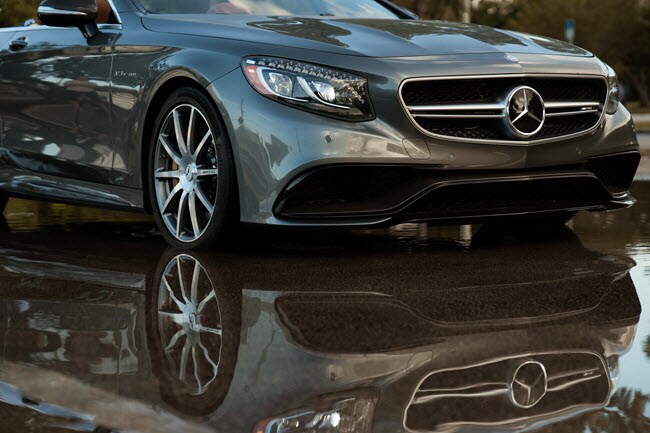 It's important to maintain a factory alignment as it will make sure your Mercedes-Benz handles as intended, quiet, smooth but incredibly capably off-road. We recommend you have an alignment performed once a year or whenever you mount a set of new tires. Our technicians are Mercedes-Benz Certified to make assessments, diagnose and fix any issues you could have. 
Please contact us with any questions you may have about servicing your Mercedes-Benz by calling us at (847) 234-1700 or by scheduling an appointment to the right.

Four wheel alignments at Knauz Continental Autos include the following:
Mounting the vehicle to a state-of-the-art four-wheel alignment device
Determining the exact position and angle of each wheel with respect to the three angles, camber, toe and caster
Making the necessary adjustments to each individual wheel and suspension corner
Complimentary multi-point inspection
Complimentary tire tread analysis
Complimentary vehicle wash 
Road Test for:
Verify completion of work