Visit our boutique to see a great selection from the 
Mercedes-Benz Lifestyle Collection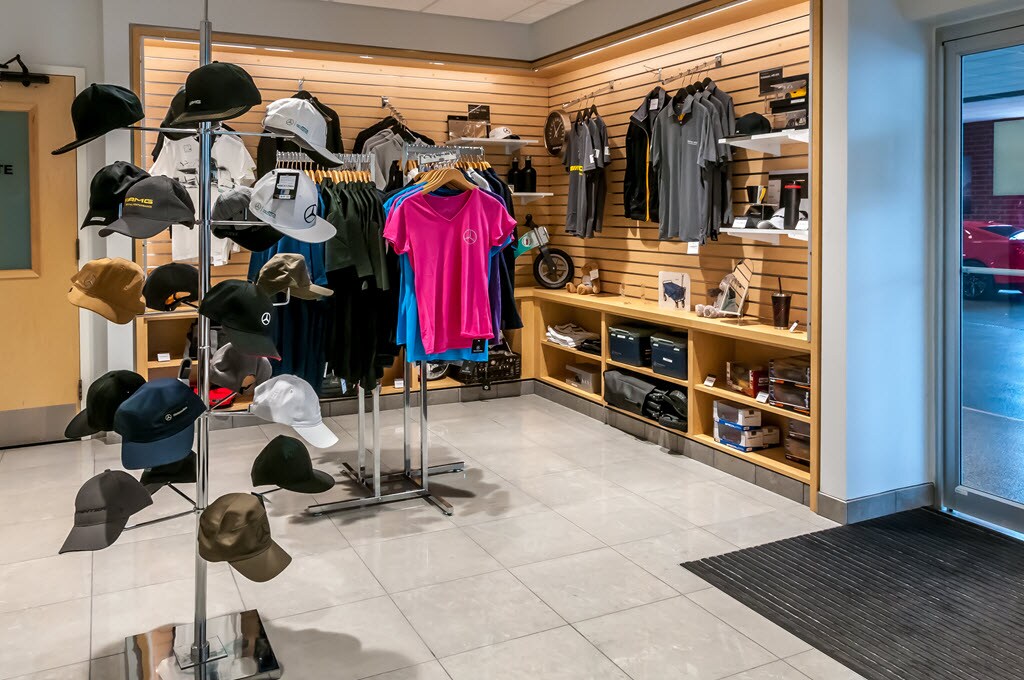 When you own a Mercedes-Benz, you acquire more than just one of the world's finest automobiles; you become part of a brand built on a foundation of superior engineering, unparalleled beauty and an unwavering commitment to automotive excellence.
Genuine Mercedes-Benz Accessories allow you to define your driving experience with the same uncompromising quality and standards you have come to expect in your vehicle. From weekend adventures, extended vacations and your daily commute, our accessories are designed to give you everything you need for the way you live your life.


  
All-Season Floor Mats

All-season floor mats are made from sturdy material and use deep grooves to catch mud, dirt, and debris
Rear/Roof Spoilers

Want to add a little sportiness to your vehicle? Add a primed and ready-to-paint rear or roof spoiler. 

  
 

 

Cargo Box

Used in combination with the cargo area tray, the cargo box can be divided into four separate receptacles, so you can securely store shopping bags, gym bags, and more.

Cabin Fragrance Vials

Need a new scent for your cabin fragrance system? There are six options: Pacific Mood, Downtown Mood, Nightlife Mood, Freeside Mood, Sports Mood, and Agarwood Mood.

 

  
  
The Illuminated Star

Turn heads throughout the Northshore with the Illuminated Star-a feature that uses LED and light-conductor technology to light up the Three-Pointed Star on your vehicle's grille. 

Built-In Hotspot

Stay connected with home or the office while on the go. The router is installed in the trunk, allowing you and your family to connect up to four wireless devices. 

  
  
Genuine Accessory Wheel Packages

This package installs light-alloy wheels, which enhance the style of your Mercedes-Benz while protecting against corrosion.

Becker® MAP PILOT

Affordable and easy to install, Becker® MAP PILOT® is integrated into your car's glove-box and uses the audio system to give directions and process voice commands.