Complimentary Alignment Inspection
Complimentary
Let our factory Certified technicians check your vehicle's alignment
Includes:
Visual inspection of steering components 
Complimentary tire tread analysis
4 Wheel Balance
Starting at
$99.95
Proper wheel balancing ensures your vehicle has a smooth and vibration free ride.
Includes:
Inspect wheels and tires for damage and wear
Remove wheels/tires and computer balance all 4 wheels/tires
Road Test Vehicle
Complimentary Tire Inspection
Complimentary
Let our Mercedes-Benz Certified technicians check your vehicle's tires.

Includes:
Complimentary tire tread analysis
Visual inspection of your tires for wear and imperfections
Keep your Mercedes-Benz Sprinter Van Effortlessly Smooth on the Move with Tire Installations and Orders in Lake Bluff, IL
As a mobile business owner and operator, you require a luxury commercial van that functions optimally and delivers reliable results on a consistent basis. And here at Knauz Continental Autos, proud to serve shoppers from nearby Waukegan and Gurnee, our service experts are devoted to ensuring your Mercedes-Benz Sprinter Van is properly prepared to fulfill these responsibilities, starting with the tires it utilizes.
Avoid issues associated with cheaper brands, worn treads and damaged tires by placing orders on genuine Mercedes-Benz Sprinter Van tires that enhance everything from performance to ride quality and fuel efficiency. These tires, backed by the installation services and routine maintenance upkeep options provided by our team, will last longer and deliver a preferable return on investment that shoppers from Deerfield and Buffalo Grove will appreciate.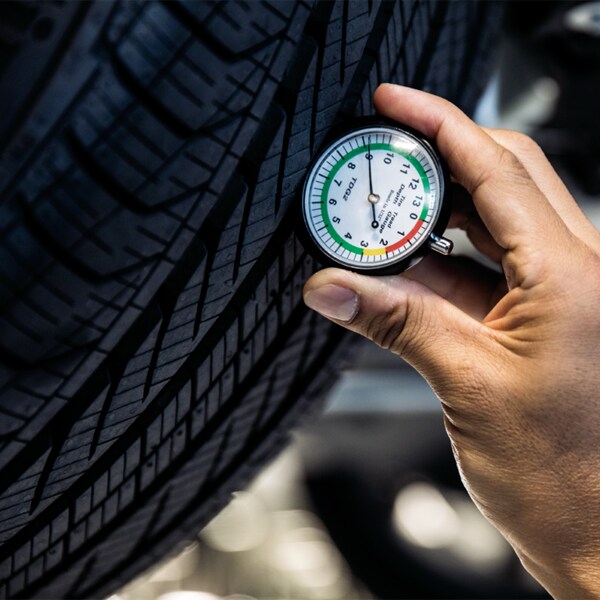 The Value of Genuine Mercedes-Benz Tire Orders
Designed by the original equipment manufacturer, genuine components such as tires are the initial parts used during assembly for transparency and a specific alignment with your luxury Mercedes-Benz Sprinter Van's complex needs. Less expensive and subsequently less reliable tires can pose issues with consistency on the move, potentially lowering the professional standards of a business if these problems begin to impact daily operations. For these reasons, it's wise to invest in your vehicle's long-term success with tires provided by our Mercedes-Benz dealership here in Lake Bluff.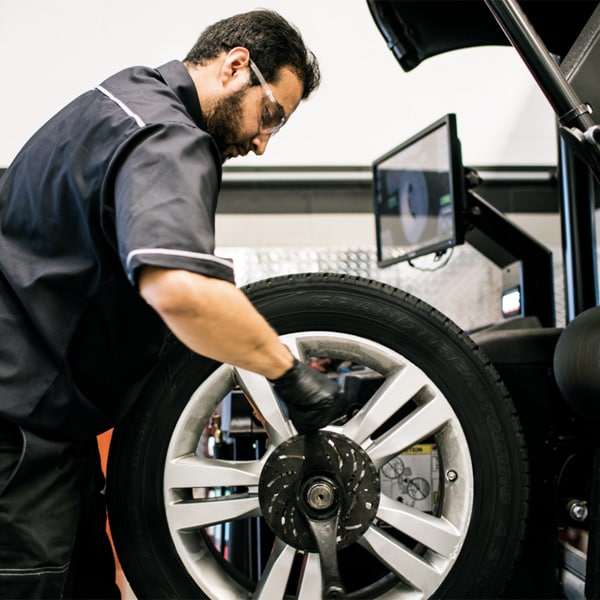 Why Order Tires from our Lake Bluff Mercedes-Benz Dealership?
Our professional parts team can help you select precise tires that align with your Mercedes-Benz Sprinter Van's body style, trim level and specifications. Factory-trained technicians can even manage the installation process on your behalf, ensuring the tires are properly fitted and ready to perform on local roadways around Lake Bluff and surrounding areas.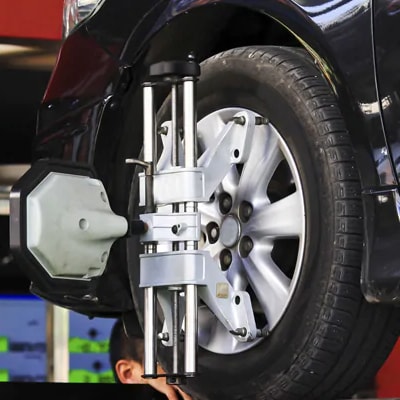 The Importance of Routine Tire Care
Service experts here at Knauz Continental Autos can even tend to regular tire rotations, alignments and multi-point inspections to ensure even tread wear and avoid the following issues related to poor tire maintenance upkeep:
Dip in fuel economy
Declining performance
Inconsistent ride quality
Vibrating steering wheel and pull
Unsteady steering responsiveness
Sudden loss of control
Protect your Luxury Commercial Van Investment with Knauz Continental Autos Tires
Place an order on Mercedes-Benz Sprinter Van tires here in Lake Bluff, allow our team to manage the installation process, and follow up with tire-related questions today! We look forward to helping you get more out of business operations on the move with these important service options and opportunities.
Service Department Hours
Monday - Thursday

7:30AM - 6:30PM

Friday

7:30AM - 6:00PM

Saturday

8:00AM - 2:00PM
See All Department Hours
SALE HOURS
Monday

10:00AM- 7:00PM

Tuesday

10:00AM- 7:00PM

Wednesday

10:00AM- 7:00PM

Thursday

10:00AM- 7:00PM

Friday

10:00AM- 6:00PM

Saturday

9:00AM - 5:00PM
PARTS DEPR. HOURS
Monday

8:00AM - 6:00PM

Tuesday

8:00AM - 6:00PM

Wednesday

8:00AM - 6:00PM

Thursday

8:00AM - 6:00PM

Friday

8:00AM - 6:00PM

Saturday

8:00AM - 12:00PM
SERVICE DEPT. HOURS
Monday

7:30AM - 6:30PM

Tuesday

7:30AM - 6:30PM

Wednesday

7:30AM - 6:30PM

Thursday

7:30AM - 6:30PM

Friday

7:30AM - 6:00PM

Saturday

8:00AM - 2:00PM