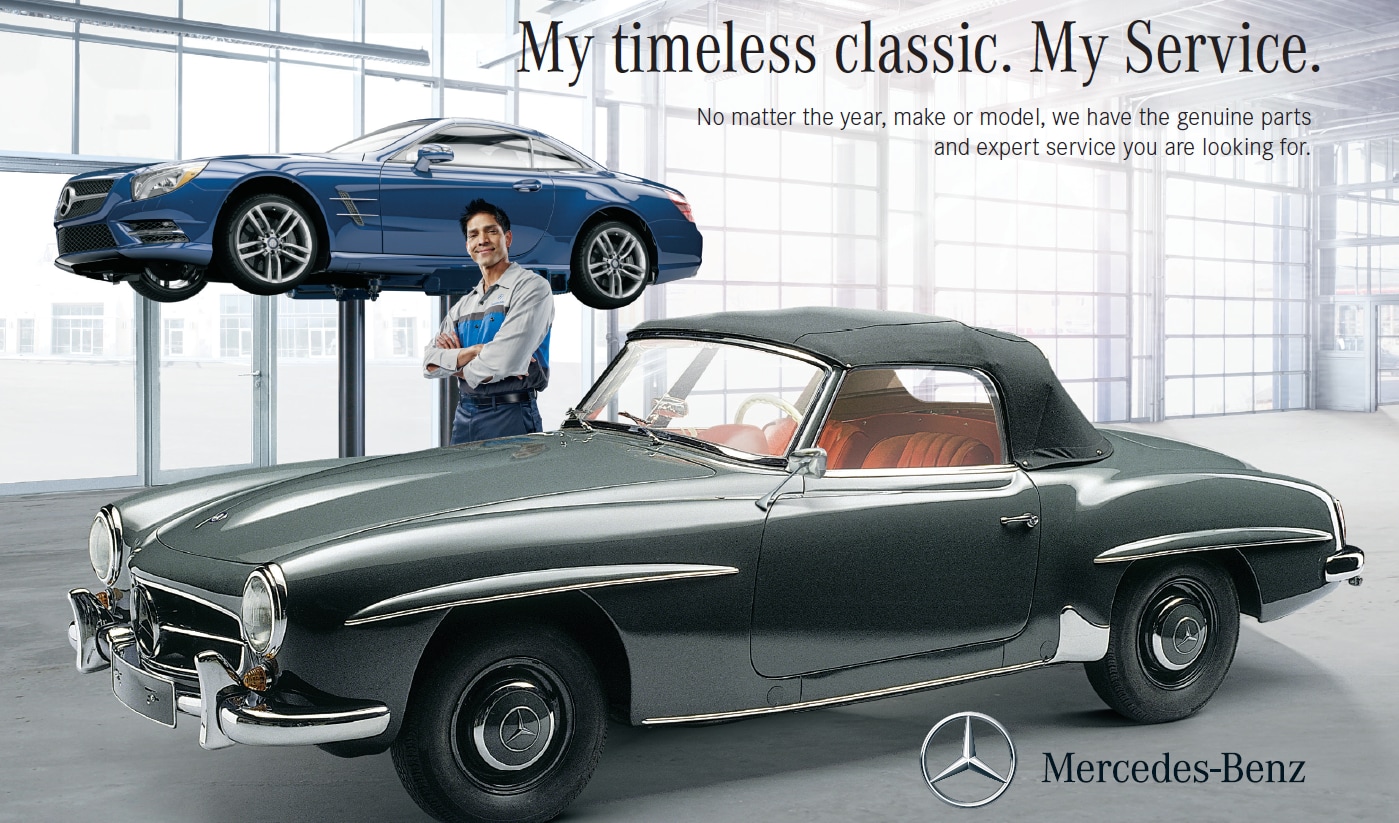 Knauz Classic Car Service Center
No one cares more about your classic car than you,
and the classic service team at Knauz.
Click here for more details.
Rest assured, when you bring your Mercedes-Benz Classic Car to Knauz, it is in the caring and experienced hands of automotive craftsmen specializing in classic car repair, restoration and other special services. From basic mechanical attention and repair, to bare chassis restoration, you and your car will receive the utmost attention from our specialized team of engineers, technicians, restorers and service specialists.
Our authorized Mercedes-Benz Classic Car Service Center is one of only a few facilities in the country totally dedicated to the repair, upkeep, restoration and care of your classic and older model Mercedes-Benz. You can trust your prized possession to the Mercedes-Ben classic car experts at Knauz.